Thumb Protection for an Active Lifestyle!
Born in the Box (Gym), ThumbShield™ was designed to protect against blisters, rips and tears while performing barbell, dumbbell or rig gymnastic movements. In addition, ThumbShield™ provides comfort while performing or learning to Hookgrip! While saving thumbs in the gym, many customers suggested additional uses for ThumbShield™. These suggestions now have us …
Thinking Outside The Box!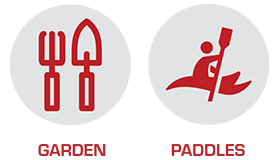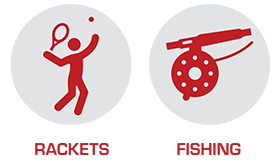 Why THUMBSHIELD™?
• Protection from rips, tears & blisters
• Waterproof & sweatproof
• Slides on easily, won't pull off
• Wear alone or under gloves
• Outdoor work, raking & digging
In This Case, Different Is Better!
ThumbShield™ is a unique and innovative band that is made of durable compression molded silicone. It stays in place and better yet, is the most effective product on the market to prevent from rips and tears frequently earned from numerous outdoor and yard work activities. Our patented design ensures comfortable all-day thumb protection that will conquer any task!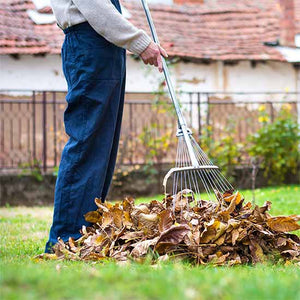 In The Yard
"The protection is great, they're very durable and the best part is, I don't even notice that I am wearing them. I found myself using them for all kinds of things."
- Justin B.
On The Water
"I regularly kayak 10-12 miles on the weekend. I don't like the feeling of wet gloves so ThumbShield gives me the protection my thumbs need without the discomfort of wet gloves. They are comfortable enough to wear all day and totally waterproof. They worked great!"
- Ben B.
At The Range
"I used it at the gun range to try and avoid fatigue and blister on my thumb. I usually fire 50 rounds, this time I shot 100 rounds comfortably with no stress on my thumb."
- Kenny A.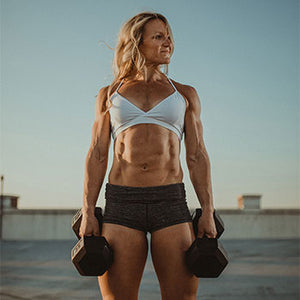 In The Gym
"I am so thankful for ThumbShield, no need for tape. I swear by them for barbells and dumbbells!"
- Alison S.
In The Garden
"I wore mine in the garden over the weekend. They are a huge help with the rake, hoe, and shovel."
- Jessica W.
At The Box
"I have come across many different products and this by far has been the biggest game changer for me. For the first time my thumbs are always protected."
- Jeff B.